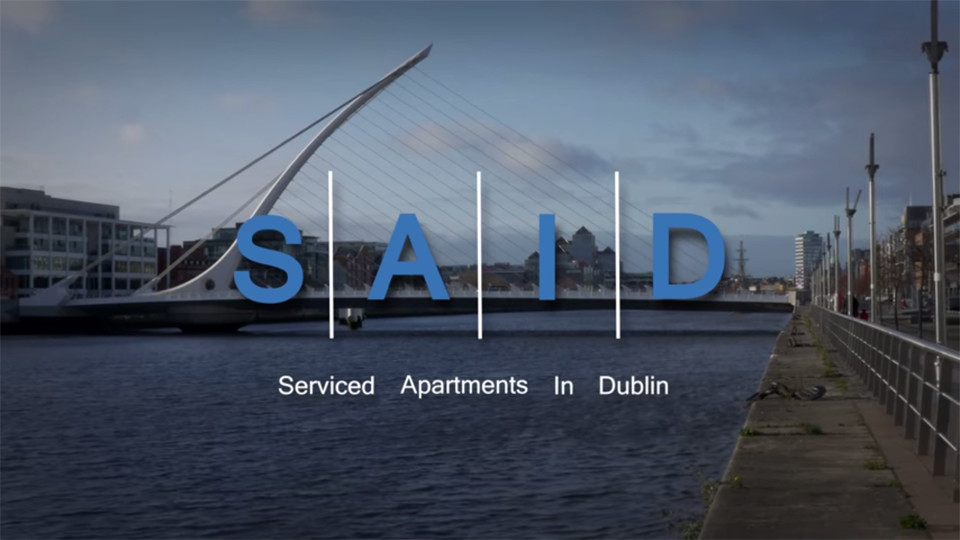 Promotional Video for SAID – Serviced Apartments In Dublin
We recently finished a promotional video for Serviced Apartments in Dublin, short term letting specialists in Dublin City.
They wanted a promotional video to showcase a little of what someone might experience during a stay at one of their serviced apartments in the Dublin City centre. We had a short mid-morning shoot where we explored the property, and used the model to help create a human attachment with the property. SAID have very modern clean apartments with all modern conveniences, and we used a deliberate contemporary visual style while shooting to reflect this. We wanted to showcase the tranquil location in the middle of the big city. We also wanted to reflect the peace one might expect while staying there, combined with great access to the central business districts. This is vital for anyone who intends to visit Dublin City on an extended business trip, but wants the freedom and resources of their own apartment without the commute or travel times in and out of the city.
We shot it using the Freefly Movi M10 and the Panasonic GH4 in and around this apartment in the city centre. This kit was light and flexible, while still providing high quality video, and suited the job perfectly. We could plan and execute shots quickly and produce a number of takes without wasting too much time. We were able to capture a number of run-and-gun shots near the location to provide some context to the central location, and we employed the GH4's excellent in-camera timelapse feature for production value.

This project happened as part of our Property Visuals business.
If you're seeking a short term let in Dublin, check out  www.servicedapartmentsindublin.com or if you're seeking a high end video to showcase your property, check out propertyvisuals.ie or contact us directly through this site.
Corporate Video Production via Retina-Video.com