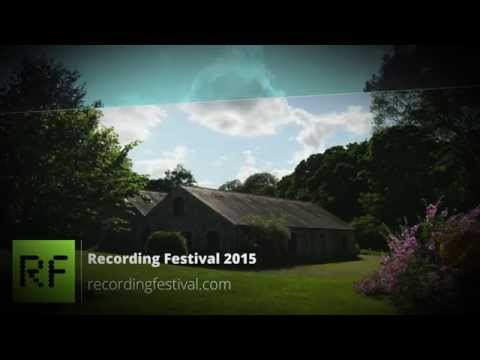 Promotional Video for Recording Festival 2015 at Grouse Lodge Studios
It's fair to say that Kerbute have had a great summer packed with adventures. One of the highlights for us was being the video team for the first edition of the Recording Festival at Grouse Lodge Studios in Westmeath.
If you haven't heard of it yet, the Recording Festival is an international competition whereby a musical artist can win two weeks residential recording at the iconic studios. This is a huge prize, and there's nothing else like it out there.
The competition is the brain child of Filippo Gaetani, a talented and hugely experienced Music Producer and artist. Filippo had been to Grouse Lodge before producing 'Overhead the Stars' with Peter Doran. We also worked on that project which is how we came to meet Filippo and wound up collaborating again this summer. The atmosphere and surroundings during his first trip to Grouse Lodge inspired Filippo to create the Recording Festival competition, where winning artists would be given a chance to live, collaborate and record with experienced producers and engineers for two whole weeks in the idyllic setting.
The applicants apply with a single song, which then goes through several rounds of judging. The judges panel are made up of industry experts who between them have worked on some of the greatest musical talents of our time. This years winners we certainly deserving, and proved to be both incredibly talented and fun to be around.
This is the promotional video for the 2015 edition of the competition. It is designed to introduce you to the festival and encourage artists to apply for the next edition. We shot a ton of compelling and fun footage over the two weeks this summer, and that content will be edited and released sometime next year, so watch this space. We really loved shooting it, and we're sure you'll love watching it.
Recording Festival are currently accepting submissions for it's upcoming 2017 edition so get on it and apply here: http://www.recordingfestival.com/ Judging by how great the first one was, the next one is going to be something really special.