Music Video Behind The Vines Love Forever Part 2 of 3
Behind the scenes of Behind The Vines – 'Love Forever' music video shoot
'Love Forever' is the second single released by Electro Alt/Pop duo Behind The Vines. It's also the second video in our music video trilogy. Check out Part 1 'Illusions'. Part 3 coming soon
This continues the story of Emma, Dave and Graham started in Part 1. This time we focus on Emma in the aftermath of the first video.
Emma is a talented performer, both as an actress but also with aerial hoop, silks and acro-balance. Once we heard that she had this unique skill set, we instantly knew we had the visual hook for the second video. We envisioned Emma hanging on the hoop as if floating through space and time, as the ordeal she has just survived flashes in and out of her mind. There is something really hypnotic about her reaching out to the viewer, hovering in space, as her future too hangs in the balance, so to speak. Big thanks to Tribe Fitness who let us use their studio for the hoop shots with Emma.
We had an interesting journey refining the edit of this video. This is a pretty violent video, and was always meant to be. We wanted there to be a strong contrast between the lyrics and mood of the track, and the over dramatised action particularly towards the end of the video. But we had to get the balance just right. It took several iterations, some toned down, some pushed farther, but we feel in the end we've gotten it just right. Like Goldilocks.
Graham is the counterpoint in this video, and brings a tremendous depth of brooding and passion which moves the story forward. His intensity in this video stands out and set the bar for Emma to match.
Dave's role takes a back seat somewhat in part 2, but his absence both physically and in the narrative sense creates the void that must be filled by the others.
Part 3 will be with you in a few weeks, and will wrap up the trilogy with yet more drama and action. Make sure to subscribe to the guys to see it as soon as it drops!
"Love Forever" was written and produced by Behind The Vines.
Track mixed by Stuart Gray at Jealoustown Studios and mastered by Fergal Davis at Fergal Davis Mastering.
We shot the music video for 'Love Forever' with the Sony F5 at 180 frames per second using the beautiful Zeiss Standard Speeds. A huge thank you to Film Equipment Hire for looking after us with amazing gear. We would recommend them for all your film equipment needs! The music video was edited on Premiere Pro CC and the visual effects were done with After Effects CC.
Staring Emma Dunlop, David Thomas and Graham Earley
Michael and Keith from Behind the Vines are genuine and also really sound lads. They write, record and produce all of their own tunes and their sound stems from a love of 80's synth pop, alternative rock and modern electro music.
With their debut album set for independent release at the end of the year, they are currently working hard in the studio while putting together a live show that will capture their unique sound.
This is the second part of a three part story and it has been so much fun to work with everyone on this project. Keep your eyes on these guys.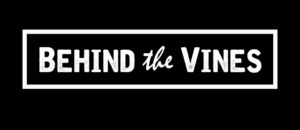 Please check out the below links for updates/posts, videos, pics etc…
Facebook: www.facebook.com/behindthevinesband
Twitter: @BtVinesband
Youtube: www.youtube.com/channel/UCyQstrAs9i3IxjNFyGfFXVQ
Behind the Vines