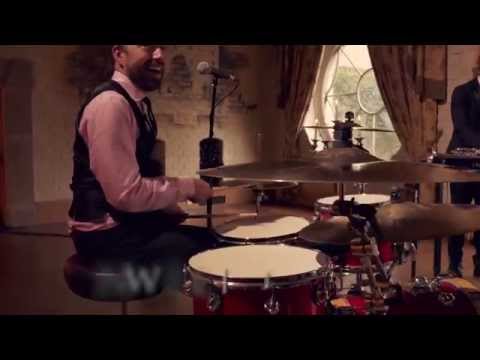 Getting married? Need a Wedding Band? Well check out our latest music video with Pink Champagne for some inspiration.
Pink Champagne are an award winning four piece wedding band with a really strong reputation and a lot of style. They've previously won both 'Wedding Band of The Year', and 'Dublin Wedding Band of the Year', and they've been nominated for the top slot a ton of times.
The shoot was really fun and energetic as you can tell from the video. To get this fluid dynamic movement, we used the Freefly Movi M10 handheld stabiliser supplied by Movi.ie. We shot on the Panasonic GH4 and had the GH2 as 'B' cam. Eoin Delaney from 'Directing Media' was on set to help produce the video, help with the Movi operation and handled 'B' cam. Our lighting and lenses were supplied by Film Equipment Hire, which gave us an incredible setup overall. Once everything was set up and lit, we just started rolling and blew through the whole shoot in a few hours. This helped keep the energy up for the band and the crew.
Both ourselves and Directing Media have been working with the Movi gimbal quite a bit since the Spring and we've gotten really familiar with the process and everything that's required to make the most of it. We're really proud of the video, and we're looking forward to shooting with this kind of cutting edge gear again soon.
Freefly Movi Rental – Movi.ie
Lights, Lenses, Grip etc. – Film Equipment Hire